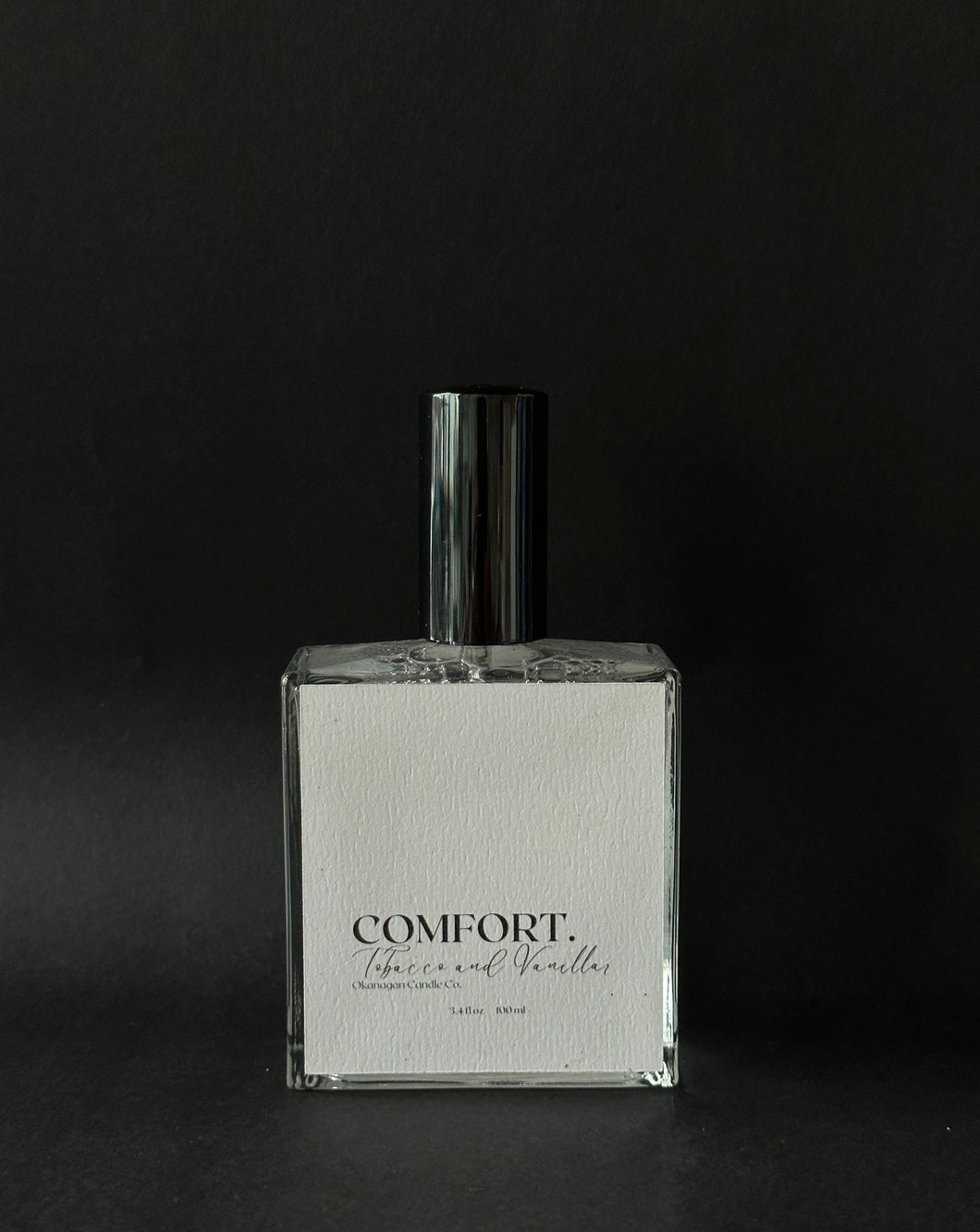 Comfort Room Spray
Regular price $30.00 Sale
This room spray will give any space a refresh, with warm notes of tobacco and vanilla. 
NOTES: Tobacco, Vanilla  
ROOM SPRAY CARE AND CAUTION 
Shake well before use
Spray into centre of room. Avoiding contact with delicate fabrics and surfaces
Flammable. Do not spray near any open flames or flammable material . Keep room sprays away from any heat or fire.
Do not swallow. Avoid contact with skin, eyes, and textiles
Keep away from children and pets
CAUTION: For external use only. if consumed, seek immediate medical advice.
3.4fl oz