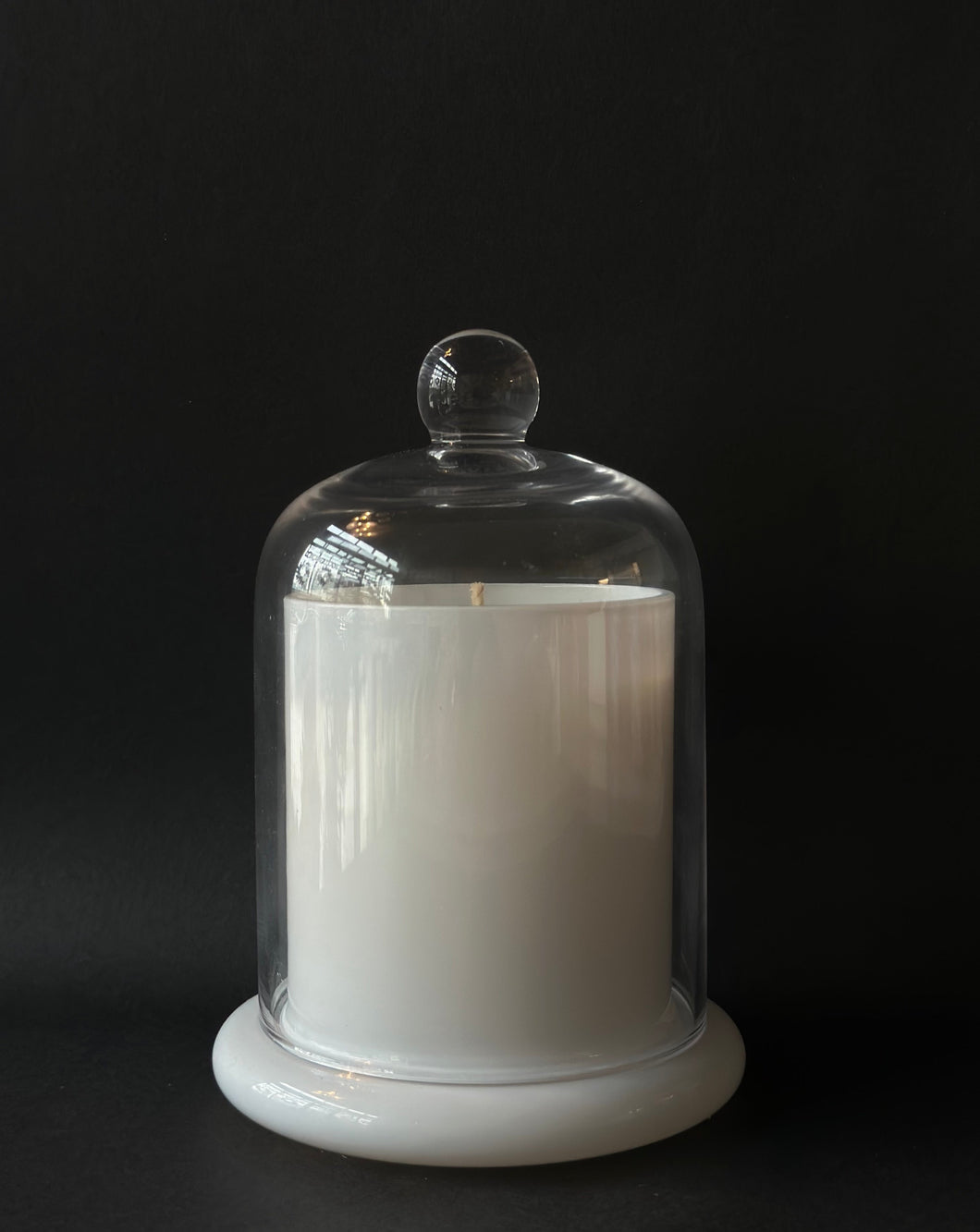 Glass Cloche Candle
Regular price $65.00 Sale
This glass cloche candle gives a luxurious feel to your home, while also keeping your candle dust free when not burning. Filled with a lavish fragrance with notes of peach, leather, vanilla, and violet. 
NOTES: Peach, Leather, Patchouli, Vanilla, Peony, Violet
Handcrafted in small batches using 100% soy wax and fragrance oil-based scent. Non-phthalate, non-toxic and eco-friendly.