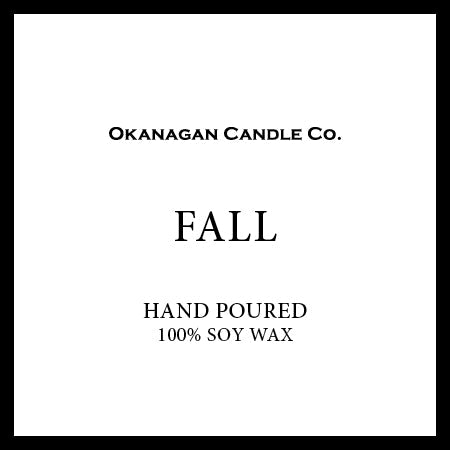 FALL
Regular price $10.00 Sale
The rich and familiar scent of caramel provides the base for this delicious scent. Ripe pumpkins and the perfect blend of autumn spices will delight your senses along with just a touch of sweet cream, and topped with tasty pralines.
NOTES: Caramel, Coffee, Pumpkin, Cinnamon, Sweet cream, Praline 
Information and Ingredients:
16oz burn time of approx. 55+ hours
10oz burn time of approx. 35+ hours
4oz burn time of approx. 15+ hours
Wax Melt includes 6 cubes
Room Spray includes 4 fl oz in a white glass spray bottle
Handcrafted in small batches using 100% soy wax and fragrance oil-based scent. Non-phthalate, non-toxic and eco-friendly.